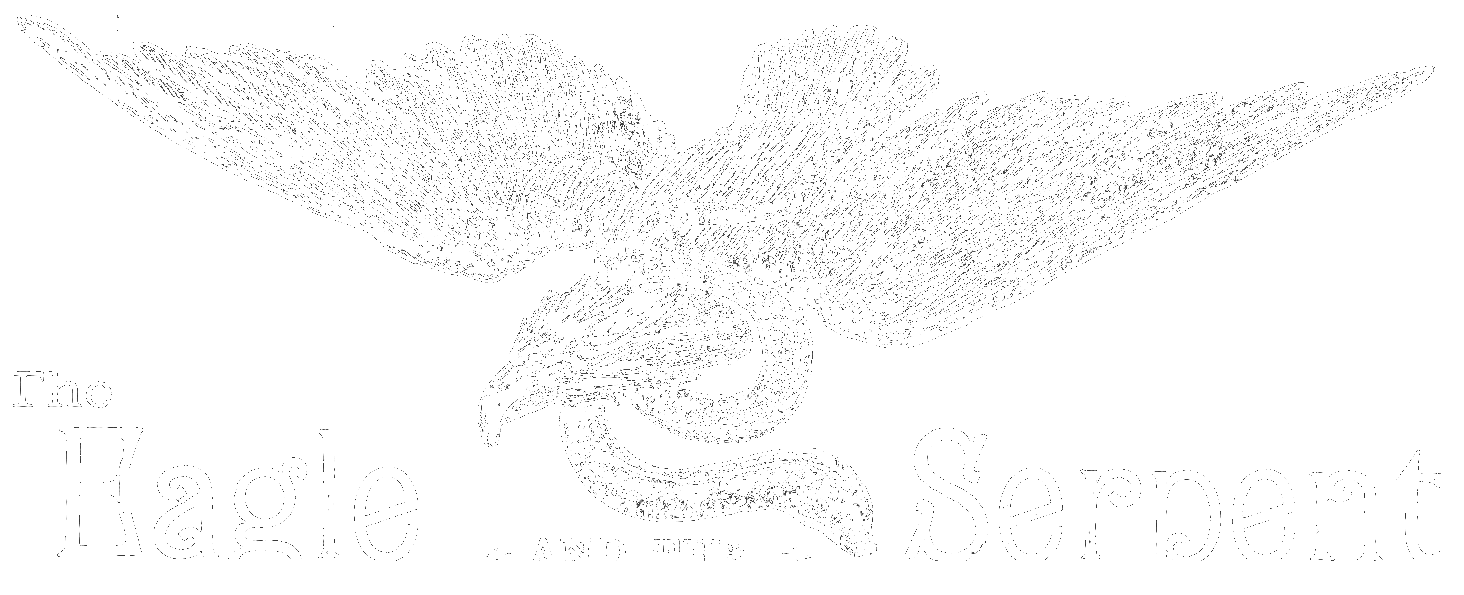 THE RELIGION OF EGOISM.
A Prayer for more Bitterness.
BRETHREN, we must become more bitter. Bitterness is the best antidote to the Christian slave-pox which for two thousand years has poisoned our blood. Said Emerson (my faithful ally in this and many another matter) "The doctrine of hatred must be preached as the counteraction of the doctrine of love when that pules and whines." We are all pulers and whiners to-day—we are born such and rarely out-grow it. Bitterness is the only thing which can tear the bandage of Idealism from our eyes and enable us to see life as the old unseduced Greeks and Romans saw it. And when we can see life as the Greeks and Romans saw it, perhaps we will have no further use for bitterness and can then throw it away. When the poison of Idealism is extirpated, then, perhaps, will come to pass the saying of Zarathustra, " Growth in wisdom is measured by decrease in bitterness."
Blessed is the man who has felt the deepest and best of all bitternesses—the bitterness of one starving in the midst of plenty—and who is made a giant and a clairvoyant by that bitterness. Herein I have an advantage over Nietzsche, who unfortunately always knew where his next meal was coming from. If I-, Erwin McCall, had not been for years to all intents and purposes a DAMNED TRAMP—with never an assured meal ahead—I would never have been saved. It was this (philosophic) blessing of ever imminent starvation which made me see life as it is—bared of all its hypocrisies—made me see that " He who feeds me governs me " or as Bacon said " Nations and wars go on their bellies." It is a good starvation which also starves the " Ideal." Thus the tramp who has brains will learn what it took Nietzsche years of fatal devotion to literature to ascertain. If Nietzsche had had a couple of weeks' tramping among friends and real Christians he would have learned in that time all that Montaigne, Chamfort and Co. could teach him, and the tree would have defied the lightning for another half-century.
The prospect of starvation may even save the soul of a millionaire—let us not be selfish with this last and best gift of the gods, starvation, but let us pass it round and redeem the rich from their intellectual poverty.
And then—and then—it must be said, although it will be misunderstood : only he who has been once thoroughly bitter can know how sweet love is. Man is fearfully and wonderfully made and truly our heaven and our hell are inseparably intertwined. Avaunt, logician, you have no antinomies like those of the human heart. This prayer for bitterness has relieved me immensely—if the mere aspira- tion for bitterness thus makes blessed, how ecstatic must be a deed of bitterness.
A Bible Not Borrowed from the Neighbours.
EMERSON the Egoist said " All laws are laughable but those which men make for themselves." It is time to say that all Bibles are to be rejected save that which we write for ourselves. The Bible of Jesus, of Goethe, of Heine, of Emerson, of Whitman, of Thoreau, of Nietzsche,—all these may help us somewhat but we must have pride enough to demand a Bible not borrowed from the neighbours. A slave may rest content with a Bible writ by another, the freeman must write his own. Vicarious suffering, vicarious salvation are out of date. We may weep over the sorrows of Jesus and Nietzsche, we may rejoice over their triumphs—but we are not saved till we weep over our own sorrows and rejoice in our own happiness, till we are deified by our own Calvary, till we can show our own Via Dolorosa, our own Gethsemane agony and exultation.
The Egoist learns to say:—"I, too, have a Divine Record—the record of my innermost griefs, sorrows, temptations, triumphs, tears and rejoicings." We no longer accept salvation second-hand, we demand an original, an egoistic, salvation. Saved we are by love of self, pity for self, tears for our own incommunicable woe, but, last and best revelation, we are taught to strengthen and purify ourselves by laughing over our dire mistakes. Such laughter is the divinest emotion. Jove and the lions never weep, but often laugh. "The artist only reaches the last summit of his greatness when he learns how to laugh at himself "—he alone can go forward.
But some one says, Does the Religion of Egoism cure our sorrows as did the old Religion? We reply, What sorrows? Whose sorrows? The sorrows of a fool? To all such we say, The New Gospel is not milk for crying babes. We may add that the greatest injury you can do to a fool is to cure his sorrow—his only teacher. And the wise man will cure his own sorrows. After all, the New Religion deals generously enough with the sorrowing one. It makes each one of us the only God in the universe. What more do you want? And if a God cannot cure his own sorrows, the world will begin to doubt his divinity. We repeat what we learned in the cradle, that it is a shame not to have your own Bible and God in your own Ego's home, it is a shame to be obliged to borrow these from the neighbours. Moreover the founders of new Religions have always lived above the question of consolation—and every Egoist is the founder of a new Religion.
An Egoist's Confession of Faith in Himself.
FOR greater convenience in discerning and damning our enemies we have taken out a legal authority which permits us to divide all Egoists into two classes—philosophers and scoundrels. In our unwritten tract "Why I am an Altruist," by A. Skinflint, we exhibit this confession of the egoist-scoundrel: "Having made a cool million by as cool a steal, I straightway endowed ten chairs for the teaching of altruism. Never was I more sincere than in so doing, for, the more altruists, the more victims for me."
The best things are always the worst. Intemperance is only the abuse of the power of digestion. Unbridled lust is but love turned awry. Thus Egoism, the best thing in the world, may by abuse become murder, and scoundrelism of every sort. Every scoundrel is an Egoist but not every Egoist is a scoundrel.
By the egoist-philosopher (Hail to thee! death-dedicated apostle!) we mean the man who has the courage to proclaim the law of universal gravitation in ethics—that each ego is the centre towards which all things gravitate. He is the only man who wears his heart upon his sleeve for daws and even for men to peck at. I am sorry to say that he appears to be the only honest man in the world for he alone has found himself out and tells himself out. But he does more—he finds out those who think they are serving the heavenly ideal and he shows them they are fools, while the pseudo-altruist (egoist-scoundrel) says nothing but fattens on their foolishness.
It is a well-known fact that the preacher, whether of altruism or egoism, rarely practises what he preaches. In the Clarion Mr. A. M. Thompson gently chides us for devoting our "very conspicuous talents to the cause of advancing everybody's interests but " our own." That's me all over "—in fact that is pre-eminently the egoist-philosopher.. But every egoist-scoundrel must be a professed and professional altruist—every man who goes forth seeking whom he may devour must profess to be an altruist as the very condition of attracting victims to his net. But the man who avows himself an egoist scares away every possible victim from his net—or, more correctly, he throws away the net itself. Our language is not sufficiently expressive to enable us to state the paradoxes of our nature but the stern fact is that the egoist-philosopher is the only man who shows any real pity for men—the only man who shows them the only possible means of salvation. We egoist-philosophers are the only people who possess any real sympathy. Precisely because we do not prate of sympathy (the devil take this exception) do we possess the more. It is through the terrible calvary of our feelings (feelings too deep for thought) that we have fought our way to the egoistic philosophy of life—that invincible fortress defended by Epicurus on the one hand and the Stoics on the other. In combatting sympathy, we, like Nietzsche, combat the overcharged heart whose terrible inundations of sympathy would, if not ruthlessly restrained, swamp the free action of the intellect.
Be sure then of this—the man who devotes his days and nights and the money of all his dearest friends to the preaching of an egoistic philosophy, there-lay materially imperilling his awn chances in life, is necessarily nobler than the so-called altruist whose very creed is a sort of blackmail levied on the goodness and the goods of applauding fool-millions. Then the avowed Egoist and Atheist (shall we coin a word, Athegoist) who proclaims the true gospel of salvation, is not a knave though all the high-priced clerics and all the M.P.s and the whole gang of professional and endowed prostitutes declare him such; but, I repeat, he, as the only man who wears his heart upon his sleeve is the one honest man in the universe, the only man who has found himself out and told himself out. But the world with its usual supernatural and superasinine stupidity worships the scoundrel and keeps its obloquy for the honest philosopher. Such are the miracles of unreason which crown and culminate two thousand years of christian idiocy, such the result of feeding ourselves on babe's milk, stale for twenty centuries by the clock.
Verily, we egoist-philosophers, we "destroyers of false hopes, are the true Messiahs"; we sacrifice ourselves for the sins of the past and for the happiness of future generations; we are the only genuine martyrs, for whom no subscriptions are raised, no civil list exists. In an age given over to the worship of altruism, the unmitigated egoist-philosopher must necessarily be a martyr. I mention Nietzsche in a madhouse and Stirner starved to death. But there are others.
The Calvary of Egoism.
EVEN the Egoist has his Calvary, but it is a home-made Calvary, just as the Egoist's Bible is home-made. It is of suicide I speak, of a death self-decreed and self-executed, not of a death forced on one by a mob of fools and fanatics. ("Natural death is a coward's death. We should desire a different kind of death—voluntary; conscious, not accidental or by surprise."—Nietzsche)
It is time for the Egoist to give to the world a new Stabat Mater. The egoist-suicide speaks from his Cross with a hitherto forbidden eloquence—he speaks these bitter truths which man has hitherto lacked the courage for uttering :
Mother, behold thy prattling babe,
Behold the Suicide thou hast made!
Yes, mother, thou art the cause of this suicide. Listen to me, listen to this voice from the grave : There was not a lie perfectly calculated to unfit me for life which you did not faithfully instil into me. You did your work most perfectly. You poisoned me from my earliest years by teaching to me as the very word of God and means of eternal salvation, every superstition and every delusion which could deliver me bound into the hands of all the Shylocks and all the Judases of earth. I spent the best years of my life believing the Bible and trying to live it—and here am I. I would prefer to entrust myself to the mercy of the Devil (if one existed) than to such a fool of a mother as you have been to me. Truly, mother, thou has been a benefactor to man. Thou madest me (too late) a philosopher and I must bless thee for that?. (I would have truly blessed thee if thou hadst made me a philosopher in the cradle). Thou madest me a suicide and others will bless thee for that. Verily it is no small credit to thee that thou didst remove the curse and the curser thou didst create.
Will Christian journals please copy? And now, brethren, receive the benediction—"Here's to the health of the next one that dies." Thus endeth the fabrication for the first day.
-LORD ERWIN MCCALL.