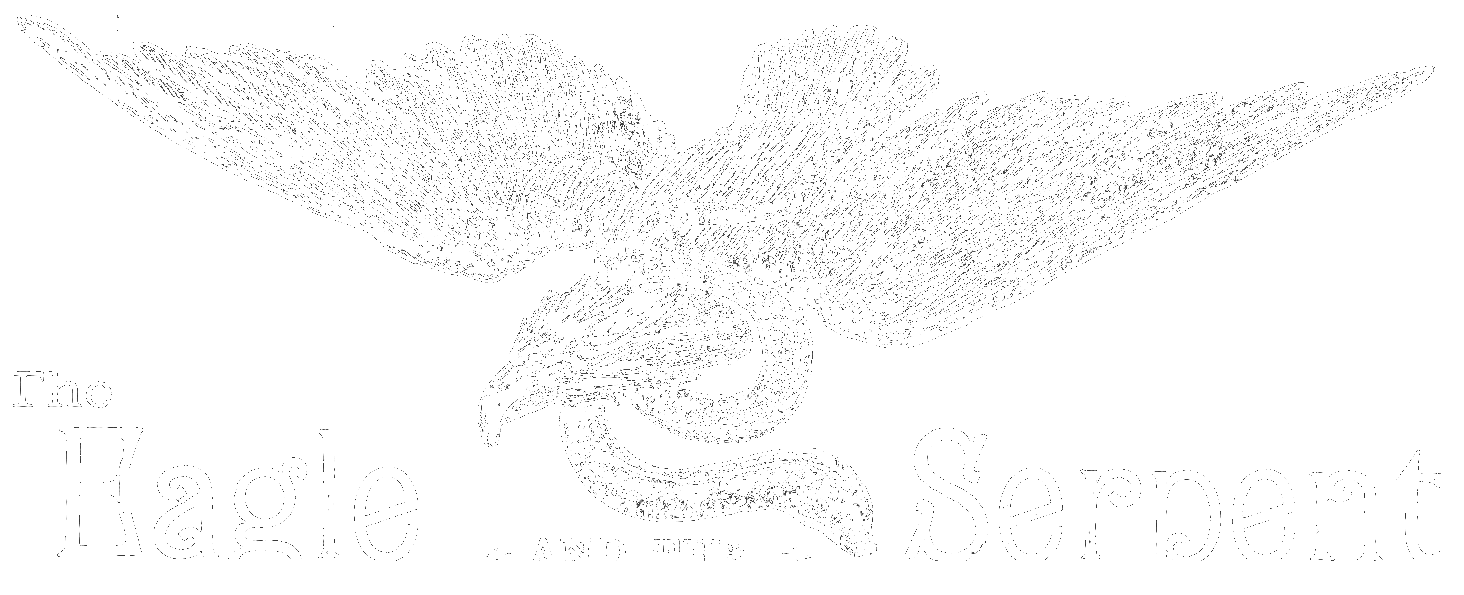 Aeschylus at Marathon.
Are we Saved by Love or by Hate ?
Once for all, let us clear our minds of cant. Let us rise to the noble honesty of the Greek attitude which faithfully reflected the sanity and the sanctity of Hate. Can we find a more faithful or more inspiring embodiment of this noble pagan position than in the beautiful, hate-breathing epitaph which Aeschylus wrote for himself? Here it is:
Athenian Aeschylus, Euphorion's son,
Buried in Geta's fields these lines declare ;
His deeds are registered at Marathon,
Known to the deep-haired Mede, who met him there.
We wish to offer a few observations on one phase of the opinions elicited by our Symposium. We desire to reason in the most patient manner possible with the most misguided beings who have ever obstructed human progress, we mean the well-meaning but deluded Tolstoyans. The Tolstoyans tell us that Love is the only remedy for social misery When the Tolstoyan stands before the victim of oppression and outrage, it is thus that he addresses the suffering man: "It is true that the oppressor has robbed you not only of the chance of a decent existence, but has condemned your wife to life-long starvation and your daughters to prostitution; nevertheless you are still more blessed than your murderer and exploiter because you have done no evil; and you must still love the instrument of your afflictions. You are far more prosperous than he is, although you are in this sorry light, because you have the approval of your conscience even while you are starving, and if you continue to love.him till you starve to death, you will be numbered with.the saints: in glory everlasting." When the Tolstoyans, mock our miseries with such precious consolations (for I have but reduced their doctrines to their logical, conclusion) I am compelled to say to them that it is such unutterable imbecilities as these which drive us to despair of humanity. Against such stupidities omnipotence itself must contend in vain. While' these, insanities meet us at every turn, progress, is all but impossible—our perpetual damnation is the only thing of which we can be certain. Tolstoyans tell us that social syncope exists because men do not love enough. We believe in the antithesis of this statement—we believe that, so far.as, it is not inherent in human nature, social misery exists because men do not hate enough. Love rarely inspires thought, and indeed its apostles tell us that with love no thought is necessary, that love is a substitute for thought. No apostle of Hate has ever talked such nonsense—it has never been alleged that Hate is- a substitute for thought, but we have abundant proof that profound hatred has inspired some of the most impressive streams-of thought, some of the most powerful intellects 'of all time. Karl Marx, quoting George Sand, declares "On the eve bleach general reconstruction of society, the last word, of social science will ever be
"Combat or death ; bloody struggle or extinction,
"It is thus that the question is irresistibly put."
H. M. Hyndman wrote: "It is precisely the hatred and disgust I feel for the misery, degradation and physical deterioration around me which had more influence in making and keeping me a Social Democrat than anything else." William Morris, writing on "How I Became a Socialist," says: "To sum up then, the study of history and the love and practice of art forced me into a hatred of [the existing] civilisation."
In a world whose characteristics were prevailingly "lovely," love would best become a man, but in a world whose leading features are to the last degree unlovely, hypocritical and hateful, hate is the only sentiment an honest man can entertain. Hence it follows that in this predominantly hateful world, men of hate leave their impress on every page of history, while men of love, with their pale and ineffectual negations, have their day and cease to be. Hannibal, Napoleon, Nelson, Danton, Mirabea, Byron, Attilla, Morris, Marx, Proudhon— these names stand as sublime coefficients of vast streams of Hate.
What are the greatest events in modern history, its most inspiring episodes? They are: Tell, Hampden, Milton, or Cromwell, hating and resisting the tyrant to the death; Nelson's exploits with his middies, inspired to glorious deeds by their hatred of Napoleon and the French; Napoleon's achievements with his Grenadiers, whose inspiring motive was hatred, first, of their own aristocracy, and then of the enemies of the Eagle Paris razing the Bastille, France liquidating eight centuries of misery, Patrick Henry exclaiming "If this be treason make the most of it"; the embattled farmers firing at the Bridge of Concord (Discord) rather the shot heard round the world, the shot of which Emerson wrote: "Their deed of blood all mankind praise, Even the serene reason says, It was well "done"; Victor Hugo pouring the vials of his hate upon Napoleon the Little. These are the inspirations of Hate and they are among the noblest chapters of human history.
The great Haters are the great Lovers. Love Which does not hate the hateful as prpfoundly as it loves the lovely is mere hyprocrisy. Let us seriously ask the question, Do the predominant characteristics of the present age attract or repel an honest soul—in- other words, is our present age hateful or the reverse? We ought to base our answer upon the opinions of those whose honesty, capacity and experience entitle them to pronounce judg- ment on this issue. We present a series of such opinions in the sonde VIA HELLOROSA (see below). Those whom we have quoted are not journalists, statesmen, or Doctors of Divinity—but perhaps are not less trustworthy on that account. We believe that a consideration of the unbought opinions of Hugo, Heine, Lemennais, etc., will convince any free mind that-the world has now reached the most murderous, most hypocritical, most hateful stage of social evolution known to history.- Shall we love or shall We hate this horrible epoch which has been cursed by the united execrations of Heine, Hugo, Marx, Proudhon, Nietzsche, Shaw, Tucker, Morris, Redbeard, and Wallace? Surely, not to hate in the profoundest possible manner, such an era, which presents an apotheosis of legitimised assassination and worshipped hypocrisy) is to confess oneself a defender of assassins and a devotee of prostitutes and pirates. When one considers the systematic slaughter of the young and helpless, when one ponders the malign influence of our boasted institutions upon thousands of young men and young women, robbing them, as it does, of their unreturning May time and condemning them to lives of unescapable ignorance, bitterness and vice, institutions which murder thousands to give to a few, luxuries as maleficent as the evils they rest upon, when one has circumnavigated this continent and sub-continent of misery, then one asks oneself the question, How can I sufficiently bate and curse this frightful epoch with which I am fatally contemporaneous?
Let us then, like Aeschylus of old, go forth to meet the Mede which threatens the self-realisation of the Free, with a spirit of Hate as unalterable as his own laws, and in a mariner that he will be able to appreciate. If time permit, let us give our enemy a decent burial on the field of our vindication, and if time do not permit we shall leave the dead to bury their dead. But on our field of Marathon we shall erect, with due libations, a trophy of accomplished Hate and Love—of Love for ourselves and our own, of Hate for all that threatens us and ours.
JOAN ERWIN MCCALL, Founder of the Religion of Hate.